LAUNCH YOUR OWN SWIM LINE COLLECTION
Bikini, Swimsuit, short, briefs, trunk, Rashguard and cover-up
Browse Our Brochure For More Info
SWIMWEAR CUSTOM PRINT
Print Your Own Pattern
Make your own bikini's collection with your exclusive patterns is possible. By Sublimation high-resolution print mode, which is Salty water resistant and Chlorine proved. We develop excellent quality in terms of durability, color fastness, color density, and consistent printing results.
To proceed, we need a 300Dpi file to make sure to get an optimal result. We recommend to purchase a file along a bank images website to get a license to use it for your own. Shutterstock.com or 123rf.com are well known websites who offer a huge choice of patterns.
No minimum quantity is required for your printed fabric. Feel free to print several print pattern without any minimum per quantity or per designs.
LAUNCH YOUR OWN SWIM LINE COLLECTION
Bikini, Swimsuit, short, briefs, trunk, Rashguard and cover-up
Browse Our Brochure For More Info
Scaling of your print file is a very important point and can have a real impact on your print result. As you can on the illustration, a same file can have really different results.
The 300 dpi file(s) you will send us should be ready for print, that's mean already proportioned. If you don't know how to scale your file, let us know the measurements you wanted for the motive, we can help for to resize your file(s).
Usually, mock-up with different proportions will be provided to make you able to see the result on swimwear, and a print strike is printed for approval.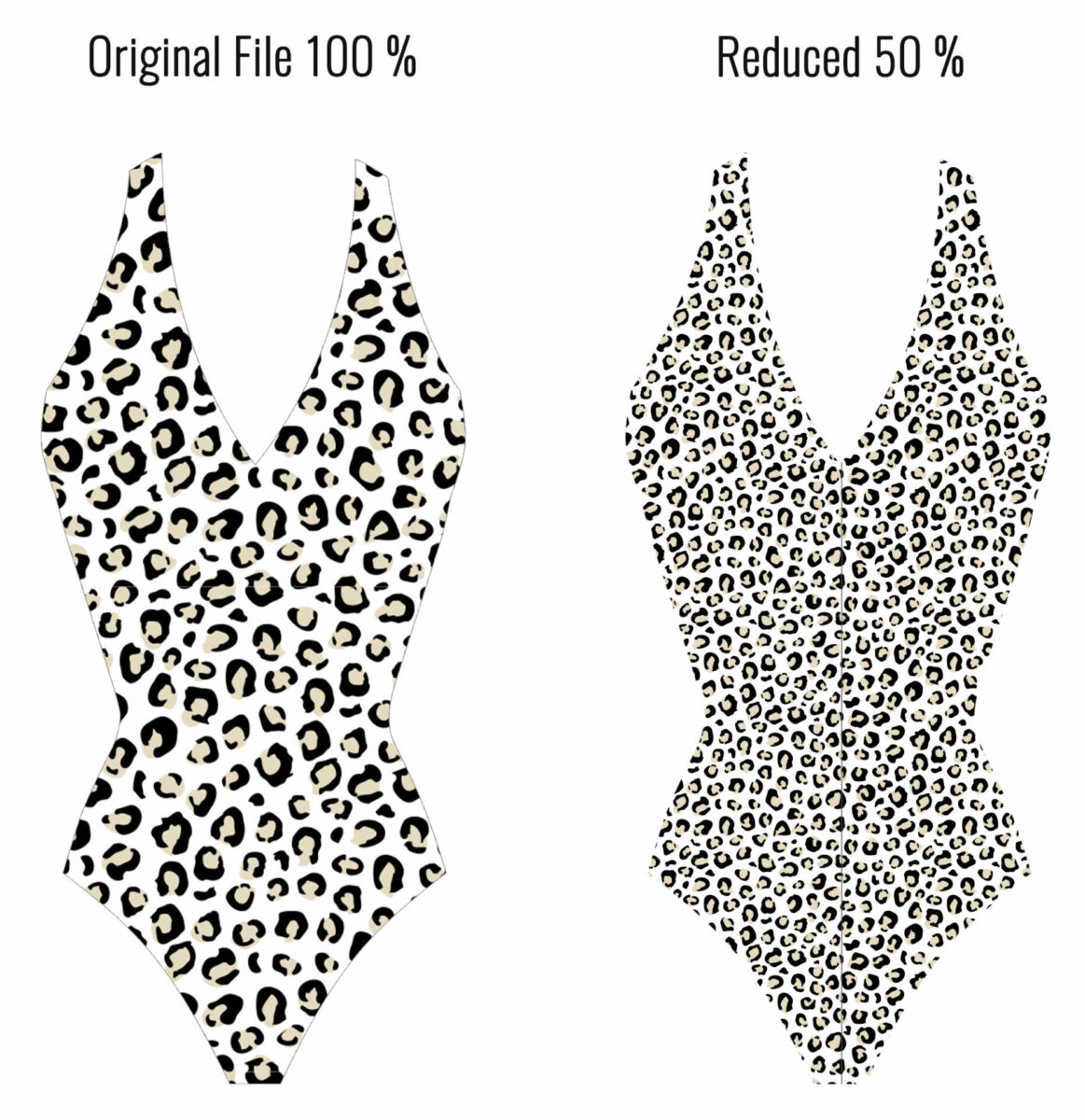 CONTACT US FOR MORE INFO
BIKINI & SWIMSUIT MANUFACTURER
MONDAY TO FRIDAY - 10 AM - 5 PM
BALI, INDONESIA (GMT+8)
---